Standard Computer Company Ltd. is the only company in Macao that has the most professional data recovery equipment in the world and provides data recovery services for customers. The Company has dust-free studio, which can meet international standards. In addition, the whole-process video surveillance system owned by Standard Computer Company Ltd. can keep customer's data highly confidential. Moreover, the maintenance engineers of Standard Computer Company Ltd. have many years of experience in data recovery. Our expertise is trustworthy.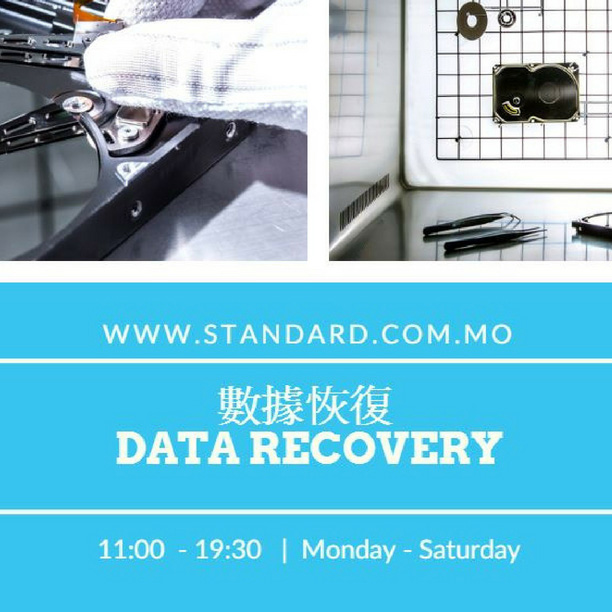 Company Profile

Standard Computer Company Ltd. always takes rigorous attitude, rescues customer's data with all strength, keeps customer's data highly confidential as the purpose of its business. After years of efforts, the Company has successfully recovered valuable data for customers of different fields in Macao, and the customers are all satisfied with the degree of data recovery. In the future, the Company will consistently improve the technical level and promote the continuous development of data recovery services in Macao.
---
Operation Philosophy
The Company is committed to taking customer's data security as the core, sparing no effort to treat every customer's data, complying with the standard procedure of the global data recovery industry, and offering every customer the most professional technology and best-quality service. We will take care of every storage device and will not give up any chance to recover the data due to temporary difficulties. We will also make continuous input in the development and research of data recovery in various fields, strive for constant breakthroughs on the basis of the current stage, and help customers to rescue information to the greatest extent.